Are you preparing to start your own swimwear line? You are not alone, because, like you, I also want to start a swimwear business. I went through google, Facebook, youtube, etc. And I try to find a proper way to start my own swimwear line, but unfortunately, I never found the right way many articles were telling me how scary it is to start a business or written in a very general way, which I was sad and it was very bad for me. But luckily, I found a friend who taught me all about it and I will tell you step by step what I know how to do, and hopefully, it will help you too. I would like to thank Best Show for allowing me to submit my article.
I will walk you through several sections.
Understanding the market
Creating a brand
Doing promotion
Finding swimwear manufacturer
Know your market
What is the current swimwear market like and whether I can stay in the swimwear business for a long time is the most important thing we need to consider first. Because only with a wide swimsuit market that I can stay in the business for a long time.
So, I first did a survey:
Is swimwear a good business
Yes, swimwear is a very good business. It has a lot of room to grow and a huge market.
From bikinis to swimsuits to one-piece swimsuits, the demand for swimwear from fashionistas and water sports professionals is limitless. Recent studies show that the swimwear market will increase from $18.454 billion in 2017 to $28.148 billion by 2024. (2023 bikini market trends)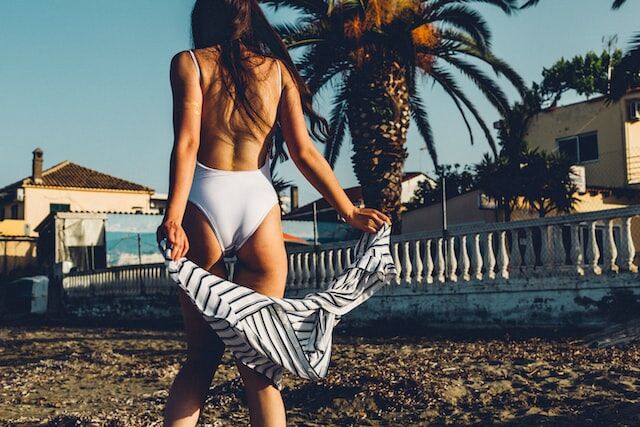 How much does it cost to start a swimwear line
Launching a swimwear line could be lucrative if your designs appeal to your target market. This fashion niche is also suitable for entrepreneurs with a starting cost of about $12,000 and an average gross margin of 30-40%.
Once we know our market, our next step is to start creating our own brand.
Naming the brand
The first step we need to take is to create our own brand. It is important to know that in order for customers to remember you instantly, the brand name needs to represent the personality of the brand and sound good. But unfortunately, the swimwear market is very competitive nowadays, so many names are already registered, here are a few names I would recommend to you.
Shoreline Chic Bikini
Breezy Bay Bikini
Sunflower Seaside Bikini
Mermaid Mirage Bikini
Ocean Oasis Bikini
Coral Coast Bikini
Seabreeze Splash Bikini
Island Escape Bikini
Sunset Serenade Bikini
Beachcomber Babe Bikini
Or, you can think of many other names on your own, but we want to make sure that the logo is not registered, and we can check this by going to the following website: https://www.uspto.gov/trademarks-application-process/search-trademark-database
Design swimwear brand logo
I believe we all know the importance of the brand logo. When we choose or buy something, it is easy to see someone's brand logo. If we see it often, we can think of the name of the swimwear brand when we see the logo every time.
The brand can represent our company's image. Imagine that we maybe do luxury swimwear brand, plus size swimwear brand, or children's swimwear, we must need different logos for different businesses.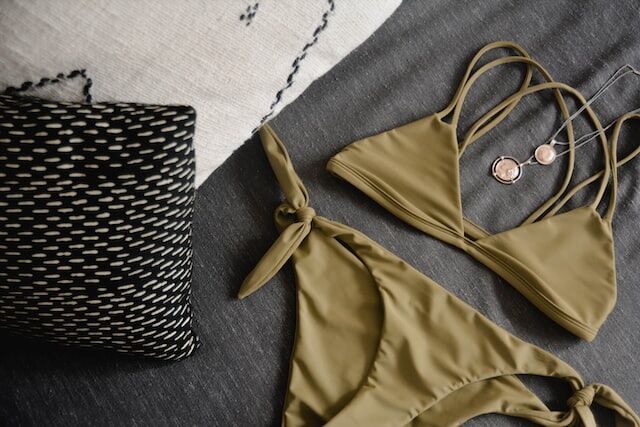 Think about it, what is our main target customer group, how can we express through the logo that we are doing this kind of swimwear? Our design needs to be unique, maybe we often see a lot of plain text logos, but that always makes it hard to remember.
Fiverr.com can be a good solution to this problem, we can find a graphic designer, or a logo designer, and tell it what we want. For example, we want to use a certain animal as a graphic, and how we want the text to be deformed, and finally, we can find the right logo for us. our logo.
What markets do you want to promote to?
The swimwear market is big all over the world and we usually choose our local market to sell to. So, which customer groups are you dealing with, high-income people, middle-income people or low-income people? Our target customers should also determine the design of our logo to some extent, so we must know to who we want to sell things.
The next step is for us to start our own design.
Design
There are two general approaches to design: own design, labeling, and OEM.
Own design is often the best, why? Because we can understand very clearly what design swimwear style our market needs, so as to seize the market as soon as possible. But unfortunately, many people are unable to do their own design. After all, we are not professional designers, then we suggest you can choose this method below.
Labeling is also one of our common methods, after choosing the right manufacturer, we directly use their already designed swimwear, and then adding our logo is also a good choice.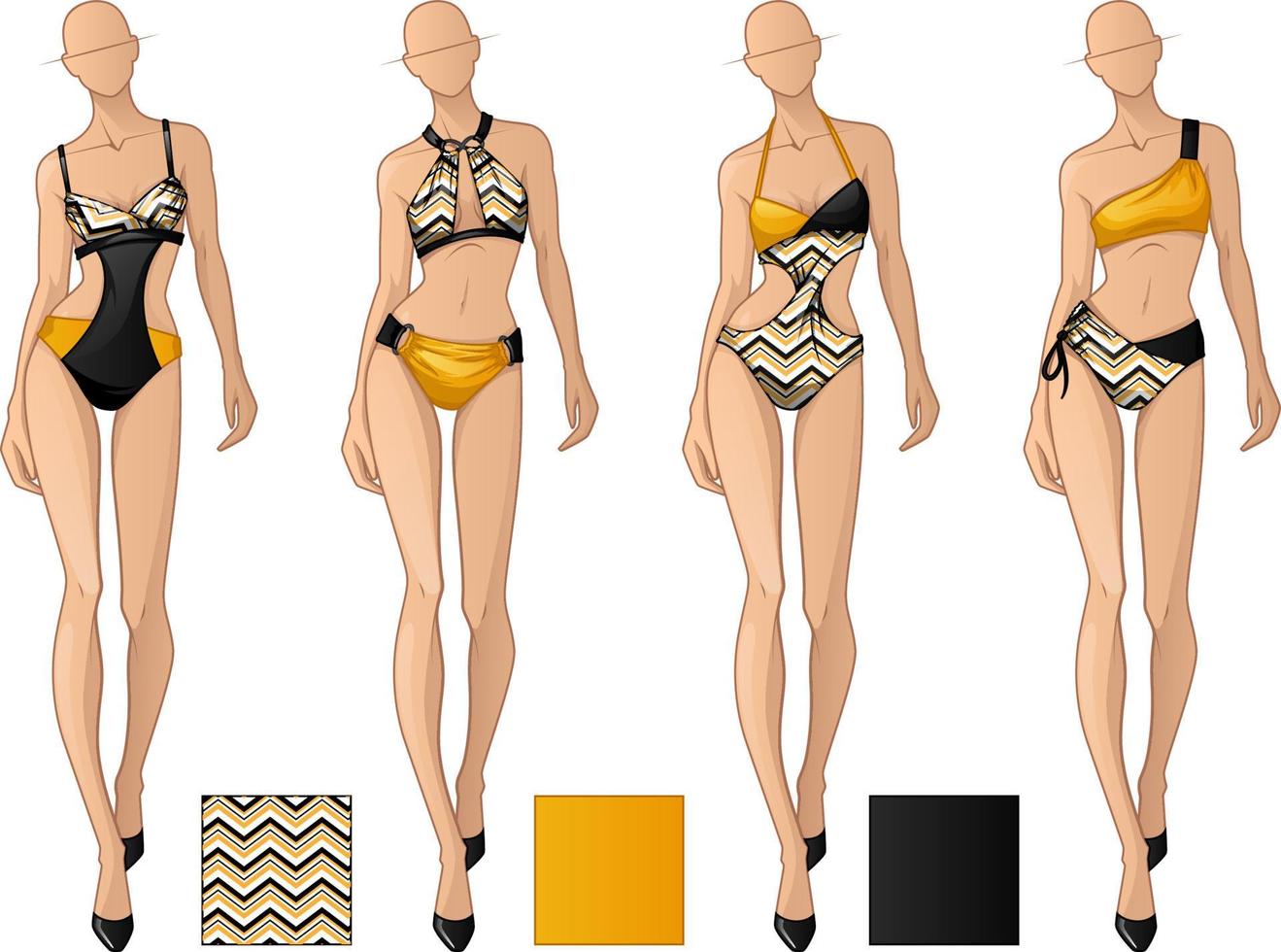 OEM is my favorite method because I can contact our supplier for customization and I can let them do the design according to my liking until we are satisfied. But this usually has the disadvantage that we need to pay extra for the design or to reach a certain quantity of the minimum order, the details of which we need to communicate with the swimwear manufacturer.
Choose material
Nowadays, swimwear materials are divided into many kinds, the common ones may be nylon, spandex, Lycra, polyester, etc. Each material has a lot of people like, we need to first understand what swimwear materials are.
Online promotion
When we have determined the brand name, logo, and market. We need to promote the next step, the general promotion is mainly divided into online promotion and offline promotion, we mainly talk about online promotion, because offline promotion requires more costs.
E-commerce makes our promotion easy, Amazon, Etsy, eBay, Google, Facebook, Pinterest, and Instagram, all can be our promotion channels, of course, my favorite or Amazon, but Amazon's competition is really fierce.
If we do offline promotion, it is also a good way. First of all we will most likely need a physical store, although the rent, utilities, and staff needed to run a physical store will be higher than an online store, you will satisfy customers who like to feel, touch and see the products before they buy.
We need to find the right MANUFACTURER while doing online or offline promotions.
Finding Swimwear Manufacturer
For me, choosing a supplier is a tiring job, I don't have an order yet and I don't know what things to communicate with the supplier, thanks to my friend who helped me to make a list. (how to find a perfect swimwear manufacturer)
Domestic or international
Minimum order quantity
Whether the manufacturer is professional
Whether it can be customized
Factory or trader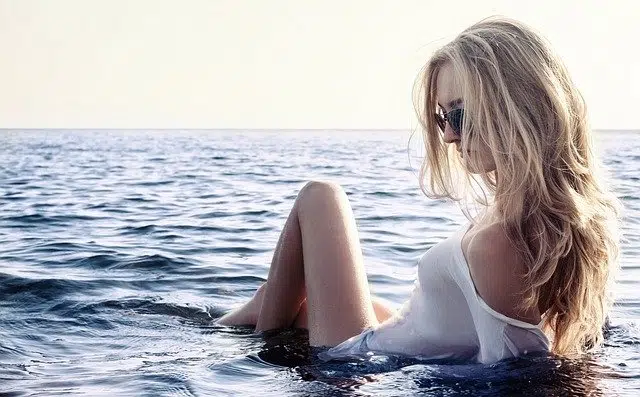 Domestic or international
When I was choosing, I inspected some swimsuit manufacurers both domestic and international. After my comparison, I found that the price of swimsuit suppliers from China is lower and the quality of swimsuit is also very good. So I finally chose a few Chinese swimsuit suppliers, now I cooperate with the longest swimsuit supplier is Best Show. They have cheaper price, professional staff, let me save a lot of time, energy and cost.
Factory or trader
Best Show is a factory, it fits my needs and most importantly, the price is really low and the MOQ is very small, which is not possible for traders.
Minimum order quantity
When I first contacted many swimwear manufacturers, their MOQs were hundreds, thousands or even tens of thousands, which I was afraid to do when I first started in this industry. After all, I was worried about failure.
Best Show's starting order is 1, which makes me feel very happy, and it is worth mentioning that they also provided me with samples.
Provide samples
When I communicated with several swimwear suppliers, what I wanted most was to receive their samples. I contacted 8 swimwear suppliers in total, but only 5 swimwear manufacturers provided me with samples. But without samples, I can't trust them.
Customize
As I said above, customization is definitely needed, and the only one who knows our market best is ourselves, so we must find a swimwear supplier who can customize it.
Conclusion
Starting our swimwear collection is an exciting thing, after all, there is a huge market for swimwear. We just need to go through a few simple steps, analyze our market, choose the right supplier, and then do our promotion. Creating our swimwear brand allows us to showcase our design skills while still making the most of our talents. Importantly, they do not require a large investment of money, so are you ready to get started?
Research
https://www.statista.com/topics/5091/apparel-market-worldwide/