It's almost April, summer is getting closer and closer and it's almost time to find a reliable low MOQ swimwear manufacturer as the bikini season is in full swing. But how can we find a reliable swimwear manufacturer when there are so many different quality swimsuit suppliers on the market today? In the following, I will give you more details.
What is MOQ and is it important?
MOQ refers to the minimum order quantity in one order. Generally speaking, the MOQ is 100 pieces per swimsuit, but at Best Show, the MOQ is 10 pieces per design.
This can be a challenge when we are looking for a low MOQ swimwear supplier. Because swimwear production requires specialist equipment and materials, if we are unfortunate enough to work with the wrong swimsuit factory, this can lead to quality issues and increased costs.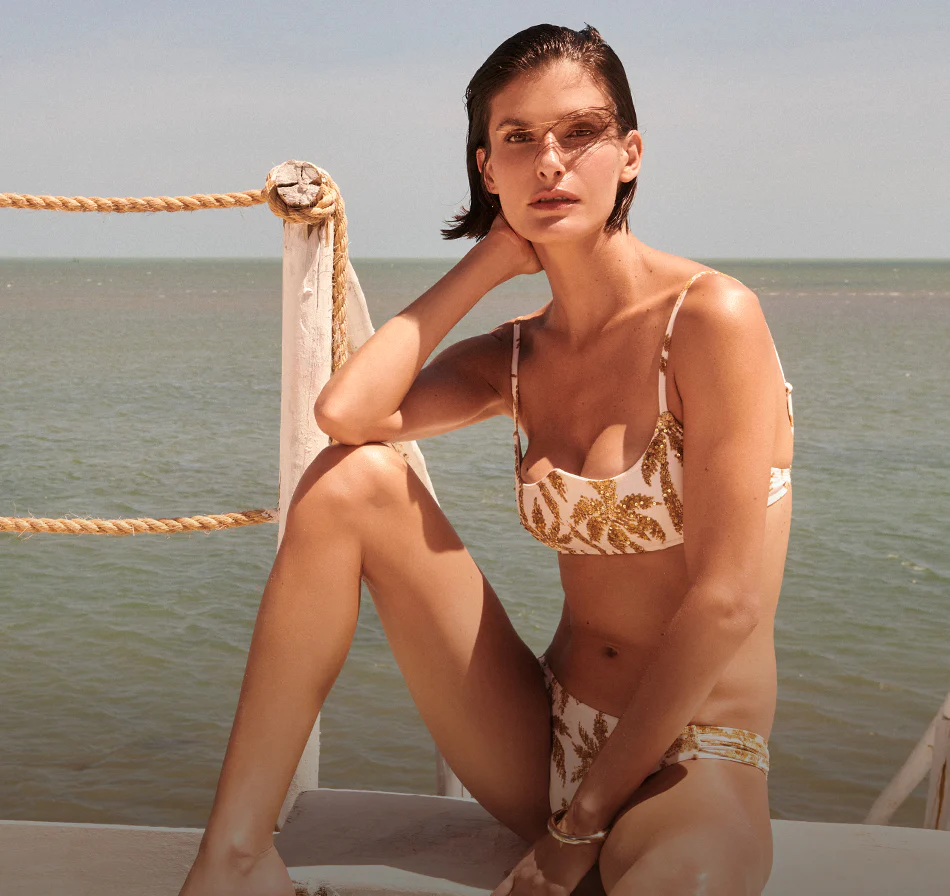 Where can I find a low MOQ swimwear supplier?
There are several ways to find low MOQ swimwear manufacturers: online, Exhibitions, referrals from friends, and social media.
Online networks
Whether it is a social network, Google or some other website, we can search for low MOQ swimwear manufacturers to find some suitable suppliers and then communicate with them specifically to determine whether to work together.
Exhibitions
Exhibitions are a very effective way to meet swimwear suppliers from all over the world, meet them face to face and see their samples. By comparing samples from multiple swimwear suppliers, we can make a more intuitive choice of bikini manufacturer.
Referrals from friends
If you have a friend who works in the bikini industry, you can ask for help. Referrals from friends can often help us find the great swimwear supplier.
Which bikinis are the hot ones
Here is a list of popular wholesale swimwear that will hopefully help you find what you need.
How to go about choosing a low MOQ swimwear manufacturer
Choosing a low MOQ swimwear manufacturer is based on the following criteria.
The quality of the samples
The materials used
The professionalism of the sales
Previous clothing styles
Price
Payment terms
Shipping methods and delivery times
The quality of the samples
The first thing we need from a swimwear supplier after we have spoken to them is a sample, because a sample is something we can visually see. And no matter how the salesperson talks about it, it is not as good as if we see something directly. When we check the samples, we need to check for loose threads, uneven stitching, etc.
Materials used
We also need to pay attention to the materials used in swimwear. Everyone likes lightweight, quick-drying and comfortable materials, and we need to pay attention to this when choosing a swimwear supplier.
Professionalism in sales
Whether the communication process is smooth through our communication with the staff. Make sure we feel comfortable in the communication and that we tell the sales our questions to see if we can get a satisfactory answer.
Previous clothing styles
Swimwear manufacturers usually have a design department, like Best Show which has a 10+ design team, and we can judge the company's design capabilities by the styles they have designed before.
Price
Price is of course our main concern, it directly determines our profit. But if it's a Low MOQ, it's hard to get a particularly good price. But we can still try to communicate with the swimwear supplier to press down the price.
Payment terms
Payment terms are also an important factor. The usual payment terms are a 30% deposit and a final payment before delivery.
Shipping methods and delivery times
If you choose a swimwear supplier from China, the most common shipping method is by sea. A supplier that has been in the swimwear industry for a long time will usually have a long-standing shipping company that can send the goods out first.
Summary
Finding a suitable low MOQ manufacturer is not an easy task, we can find the right supplier through networking, friends and exhibitions. We can find the right supplier through networking, friends and exhibitions, and judge their professionalism by their staff, samples, prices and shipping, and decide whether to work with them.
FAQs
What is the MOQ for swimwear manufacturers?
The MOQ for swimwear manufacturers depends on the manufacturer's capacity and complexity. Most manufacturers have a 100-500 pieces MOQ per design.
How to ensure swimwear is high quality?
Ask for samples is the best way. Then we can check for certifications and customer reviews.
Can I negotiate the MOQ with swimwear manufacturers?
Of course. When we work with the swimsuit manufacturer for the first time, we all need to show good faith to facilitate collaboration.
What should I do if I receive defective swimwear from the manufacturer?
Get in touch with the bathing suit manufacturer immediately to find the solution.
How long does it take to produce swimwear?
The production time for swimwear depends on the manufacturer's capacity, design complexity, and the quantity ordered. Typically, production can take anywhere from 1-4 weeks.