If you want to be in the swimwear business, or are already in the swimwear business, then you surely know that choosing a swimwear supplier is a very important thing. Generally when we wholesale swimwear, we take into account factors such as the quality of the swimwear, the direct order quantity, the price, whether it is a hot model and whether it has a good design.
Some people say that choosing a supplier is one of the hardest things to do and that we will encounter some misfortune when choosing a supplier, but every time we choose a swimwear supplier is also a learning opportunity for us until we can find a swimsuit supplier that will last.
Below, we will show you the different ways to find a swimwear supplier that will help you to capture the market and start your business as soon as possible; we will also show you what to consider when choosing a supplier and how to design your swimwear. (how to start a swimwear line)
How to find a swimwear supplier
Google
Google should be the tool we use most often, Google is an excellent search engine. We can do this by typing swimwear suppliers into the google search box and then start filtering through the sites, usually I would suggest you choose around 15 sites and, you can look at all of them and see if the content is professionally written, eventually leaving 3-5 suppliers and then contacting them for advice. (Top 10 China Top Swimwear Manufacturers)
Look for the smaller, higher quality brands that are our priority to work with.
Facebook
Facebook is a good social platform, many swimwear manufacturers often post their product designs in Facebook groups, we can also contact these swimsuit suppliers to see if we can find a factory we can work with.
Once we have found a manufacturer on Facebook, it is a good idea to visit their website. The professionalism of a website directly determines whether they are professional and whether we choose them.
Trade fairs
Many countries have trade shows that people from different countries attend to promote their products. We can go to more trade shows and communicate with the staff specifically, we don't need to fly to each country either, this is an excellent way to choose a swimsuit manufacturer.
Often the supplier's staff can be very familiar with their products and tell us the advantages of these swimsuits, all of which can help us choose a manufacturer.
Recommendations from friends
If you have friends around you who are doing business in swimwear, then I am sure they must also have manufacturers or factories they work with, and we can choose to work with them too.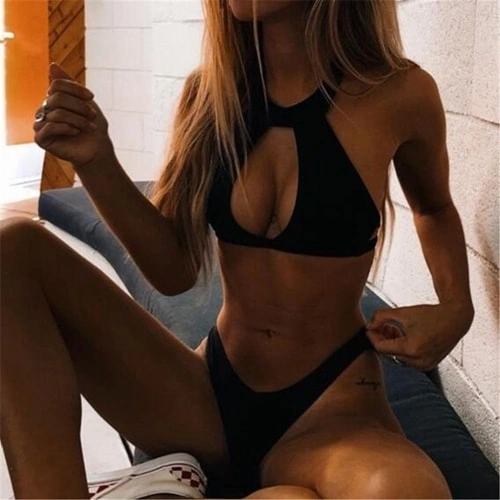 What to consider when choosing a swimwear supplier
Price
Price is the most important thing we consider, but usually it is negotiable and we can judge the quality by buying samples from them.
The more swimwear we buy wholesale, the lower the price can be, and usually we can easily get them at a lower price if we buy in bulk.
Samples
Samples are the easiest and most direct way to decide whether or not to work with this supplier, and by doing so, we can judge the level and strength of the factory and decide whether or not to work with them.
Customization
Customization can only be done by the factory, the supplier needs to have their own design team so that they can design more swimsuit to meet the market.
Swimwear materials
Swimwear materials include nylon, polyester, spandex and cotton. As swimsuit is often in contact with water, the requirements for swimsuit materials are very strict. (related: Bikini Fabric Material)
Design
We can judge the design capability of the supplier based on the products they have designed before, which can also reflect the strength of the supplier.
Cooperation regions
Currently, the most common suppliers of swimwear are in China, Brazil and the USA. We strongly recommend that you source from China, as Chinese swimwear is often good value for money and well worth buying wholesale.(What are Brazilian Bikinis?)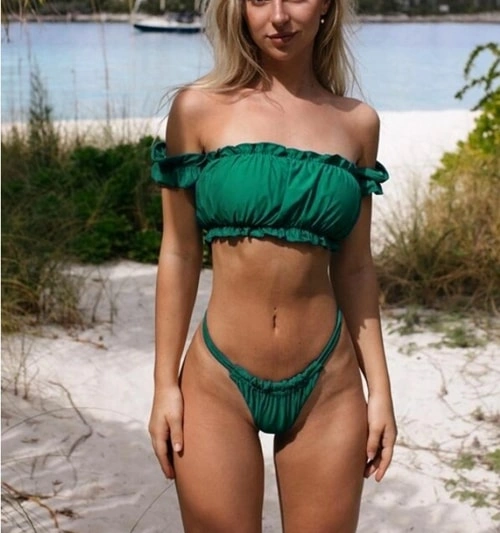 What design methods are available for swimwear
There are two ways to design swimsuit, one is to design your own bespoke designs and the other is to use designs already available from suppliers and put your own branding on them.
Custom design
Custom design is usually a better way to show our individuality and we can be the first to know the latest trends in our market so that we can design a swimsuit that fits our current market.
White label specialists
The benefits are many, we don't have to incur a lot of costs such as CADS, technical packages, pattern + sample development, etc. We can get samples faster and, once the order is placed, production is completed more quickly.
Conclusion
When choosing suppliers, we can get them through Google, facebook, trade shows, friends. After contacting the supplier, we can judge whether the direct supplier is competent by their design capability and the samples they give us, and then decide whether to work with this swimwear supplier.